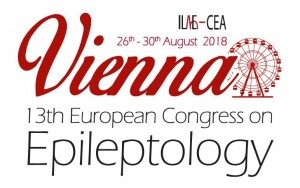 The Epipicto project will be presented at both the English-language Social Care Forum  as well as the German-language Patient Forum.
Both sessions will take place on 30 August 2018 during the 13th European Congress on Epileptology in Vienna.
Social Care Forum (English language)
08.30-09.00 uur
Social Care Forum: Facilitating self-management in epilepsy
Co-chairs: Janet Mifsud (Malta) & Caroline Morton (Netherlands)
Introduction to the forum – who we are and why this session? – Caroline  Morton (Netherlands)
Epilepsy futures – Shirley Maxwell (United Kingdom)
EPIPICTO – why, how and feedback- Janet Mifsud (Malta) & Thomas Porschen (Germany) & Michael Alexa (Austria)
Patient Forum (German language)
09.30-13.00
More information about the German-language patient forum can be found here.