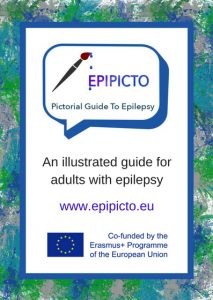 Postcard
We have produced a colourful postcard to promote the project. Please feel free to download and distribute this among your network!
The postcard is currently available in the following languages: English, Dutch, German & Maltese.
We would appreciate it if you could let us know where the postcard has been distributed, just so we know how far our message is spreading.
Poster
A poster was developed for the 13th European Congress on Epileptology to promote the Epipicto project. Please click on the link to download the poster:
Addressing the need for a pictorial guide for marginalised adults with epilepsy